You are only a phone call away from receiving the best locksmith services. So don't wait and reach out to us!
If you are looking for a dependable, skilled, and cost-effective door lock installation locksmith, you have come to the right place. With our services, we provide interesting benefits, such as

Pricing that is affordable
Services are available 24 hours a day, seven days a week,
The most recent products
Working methods that are effective
Insights from inspection
Technicians with extensive experience and certification
Solutions that are dependable and skilled
Estimates and free quotes
Insured and licensed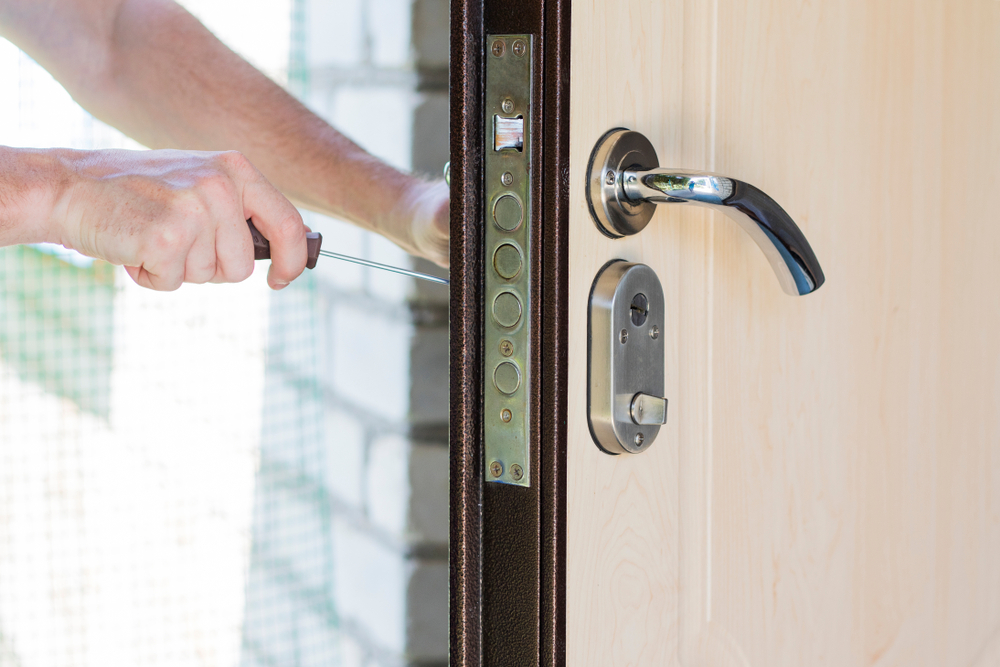 Residential Locksmith Services
UES locksmith services provide a variety of residential locksmith services. Whether you're locked out of your car or home, UES Locksmith Services has a full list of locksmith services that can help.
Upper east side Locksmith Services employ highly trained and experienced technicians who can open your car door and get you back on your way as quickly as possible.
Our locksmiths can also re-key your car door and ignition if necessary, so that you don't have to worry about lockouts in the future. Our technicians are available 24/7 for emergency services.
What Can a Trustworthy Locksmith Do for My Home?
Are you interested in learning more about the services that a UES Locksmith can offer? Many people think of locksmiths only when they are locked out of their car or home, but a professional UES Locksmith in NY can perform a wide range of professional services. Here are a few of the most frequently requested services in New York City:
Repairing a Home Lockout
Lock Re-keying
New Lock Installation
Lock Replacement
Deadbolt Replacement
High-Security Locks
Padlocks for Heavy Duty
Locks for Windows
Safe Breaking
Open Bump Proof Locks
Locks for Garage Doors
Do You Need a Reliable Home Locksmith in NYC?
Is your family looking for a seasoned residential locksmith in New York City? Make a call to UES Locksmith in NYC. We can talk about your requirements and collaborate to find the best security solutions for your home. Call us at (917) 979-3001 to make an appointment with a professional home locksmith in NYC.
Commercial Locksmith services
We are available 24 hours a day, 7 days a week, for all of your commercial security and locksmith needs. Upgrade your security systems and create every lock item your office requires, including door locks, locking file cabinets, key-less entry systems, and video monitoring.
UES Locksmith provides commercial locksmith services in NYC. We have expanded our services over the years to include many aspects of security, but we are and will always be a commercial locksmith first. All Locksmiths are professional and access control, safe service, and security cameras.
Locksmith technicians, particularly commercial business locksmiths, must be trained and skilled in all the most recent electronic locking systems, besides standard key/lock services.
It is our responsibility to ensure your safety.
If you own a business in the New York City area, our expert team will gladly assess your needs and design a system that meets your specifications. We provide a wide range of high-quality solutions at reasonable prices. We provide everything from basic lockout services to entry point reinforcement and break-in prevention, as well as advanced locks, keys, safes, and access control systems. Here is a comprehensive list of the commercial services we offer in the New York City area:
Access Control Systems for Lock Services
Commercial Door Services
Safes
Surveillance Solutions
Neighborhood Organizations
Help with Property Management
You Can Count On Commercial Security and Privacy
Commercial locksmiths are concerned about the security of their products, including confidential information and cash. Our commercial business has integrity in mind when they work with customers to ensure that all proprietary data is safe from prying eyes or ears. They also make sure you can rely on us for your needs; we're fully certified/registered & insured!
Our team of professionals with many years of experience will ensure that the job is done correctly.
Lock installation services include:
Quick, high-quality, and personable service.
Locksmiths use high-quality locksmith tools to ensure that the job is done correctly and looks great.
Any lockout situation can be solved. Nobody can do it if we can't.
We can install any of the following: Series Electric Strikes, Exit Devices, Exit Device Alarms, Series Door Closers, and Magnetic Locks.
We make certain that you have the best options for a solution that meets both your needs and your budget.
When the job is finished, we make certain that you understand how to use it.
Our professional technicians will go over all the specifics of how to use your lock.
You can rely on professional locksmith services' expertise.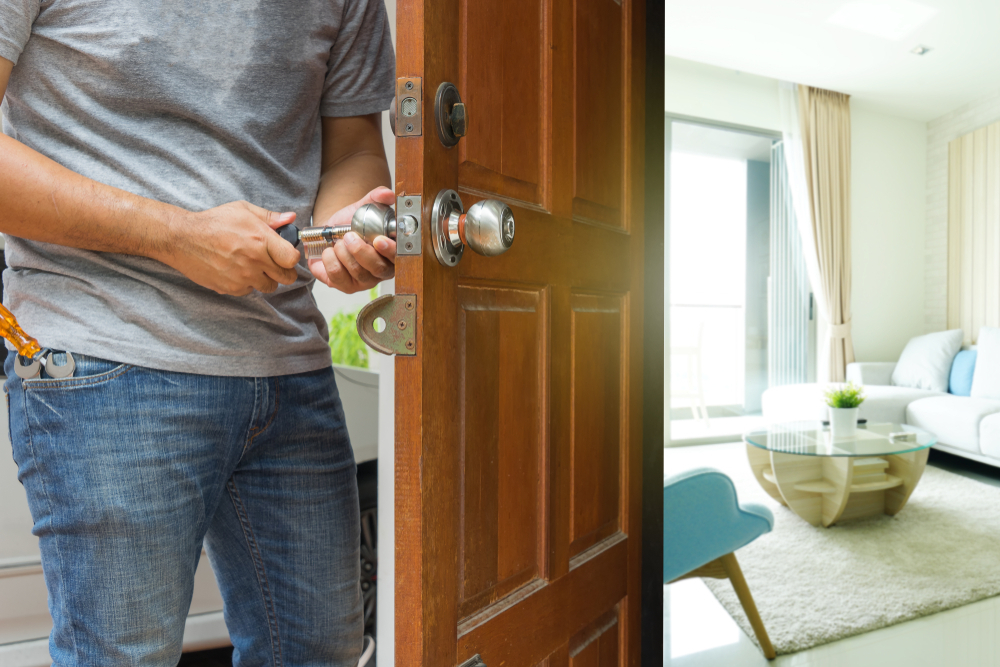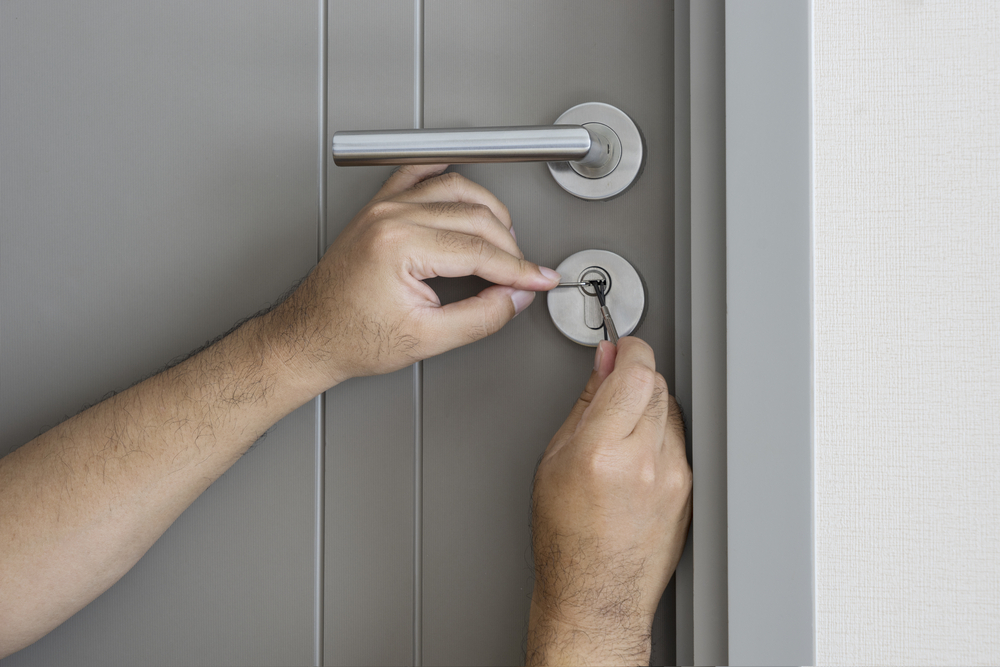 Emergency Locksmith services
Have You Broken Your Keys In The Lock Or Ignition? Locked keys in the car?
In today's world, security is a constant concern for people all over the world. People are prone to misplacing their keys. Being locked out of your car is a constant danger.
It is not advisable to attempt to pick your lock or disassemble your security system on your own. Attempting such things on your own could cause further harm and cost you more money in the long run. Hiring a reputable locksmith is a much safer play. The locksmith will make certain that the job is completed quickly and correctly.
Locksmiths who deal with emergency situations, like us, understand that problems can arise at any time of day or night. Most locksmith companies will have a locksmith on call at all hours of the day and night in case you require their services at an inconvenient time.
Change and Fix Broken Locks
We know how frustrating it is to have a lock go wrong, especially when you are trying so hard for your business or home. You might think that nothing can be done but at UES Locksmith in NY, we fix all kinds of locks!
Our team will come out right away and make sure everything works as normal again with no hassle from anyone else getting into someone's property because they've lost their keys too many times before.
24-Hour Emergency Lock Service
UES locksmith is your 24-hour emergency locksmith service. Make us your first call when you have a locksmith emergency that requires immediate attention. Our well-trained, quick-response locksmiths are ready to solve your lock and key issues at a moment's notice.
Because we provide 24-hour emergency locksmith services, you can always rely on us to be available when you need us. An emergency should be handled as soon as possible. No one understands this better than we do, which is why we rush to provide our customers with the help they require as soon as possible.